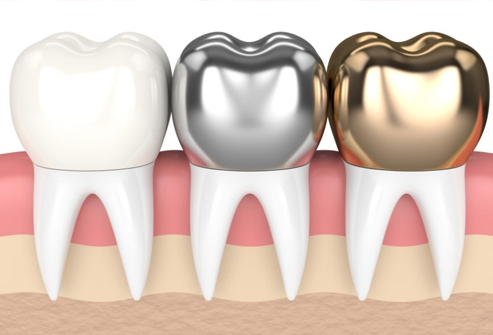 A dental crowns is an artificial tooth that is applied to a decayed or damaged tooth to restore its function and appearance. The dental crowns works to cover the damaged area and protects it from additional deterioration. The dental crowns looks like your other tooth's shape and size to provide a natural appearance.
A crown can be made from several types of materials. The tooth that requires the dental crowns will be a factor in deciding the materials the dentist feels would make the crown function its best for your tooth.
Crowns are colour matched to blend in with your existing teeth, but sometimes, you may want a different look such as one a metallic crown can provide. No matter which crown you choose either porcelain, ceramic or metallic, or a combination of materials, there are drawback and benefits to each.
Book an appointment with one of our dental crowns experts in Toronto, North York and Vaughan so we can discuss your dental concerns. When a tooth is damaged and in need of repair, it is necessary to fix it immediately before further damage and additional problems develop.
Dentistry on Dufferin offer dental crowns to patients in Toronto, North York and Vaughan.